Welcome to éist
WHY carry your burden alone?........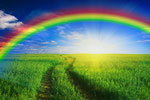 Need a listening ear……talk to us today……..at Éist Counselling. 
Eist offers a calm space in which you can explore the difficulties you are experiencing in your life 
WHY Counselling ?
Counselling is a type of talking therapy that allows a person to talk about their problems and feelings in a confidential and dependable environment.

Two fully qualified and accredited counsellors trained in person centred, non-directive humanistic approach adhering to the guidelines and code of ethics of our accrediting body IACP.  
This is a self-governing body that monitors training and accreditation for counsellors in Ireland.