Bereavement & Grief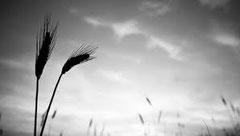 Bereavement is part of the human experience and people grieve in their own way and at their own pace. There are no rules.  

Grieving is unique to each individual as the relationship to the deceased was unique. To-days' society is fast and furious. There is little time for grieving and people often say that they don't feel heard and that their pain is not acknowledged. We have never been taught about grief and how to be comfortable with the feelings that go with grief. We don't recognise that the feelings of pain, sadness and loneliness are normal and need to be felt, expressed and worked through.  

It is a myth that people feel they should be over their grief. You never get over your grief. Death leaves a heart-ache that no one can heal. You just work through it.
Bereavement Counselling is a way of helping people deal with the different experiences of grief and loss through gentle exploration in a warm, caring environment.
It is very confidential work. I find my work as a Bereavement Counsellor very rewarding and I believe Bereavement Counselling is important.
  'When the heart weeps for what it has lost, the spirit dances for what it has'.