Starting Counselling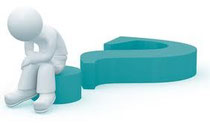 It may be useful to think about the following questions before you come for your first appointment.
What particular difficulties would I like help with?
What is the main thing I would like to achieve as a result of attending counselling?
What changes am I prepared to make to attain my goal?
Your first meeting is a chance for you and the counsellor to discuss the problems youare having, how they came about and how they are affecting you currently.

APPOINTMENTS: Each session 50 minutes duration...
24 hours cancellation notice required.
Contact us now